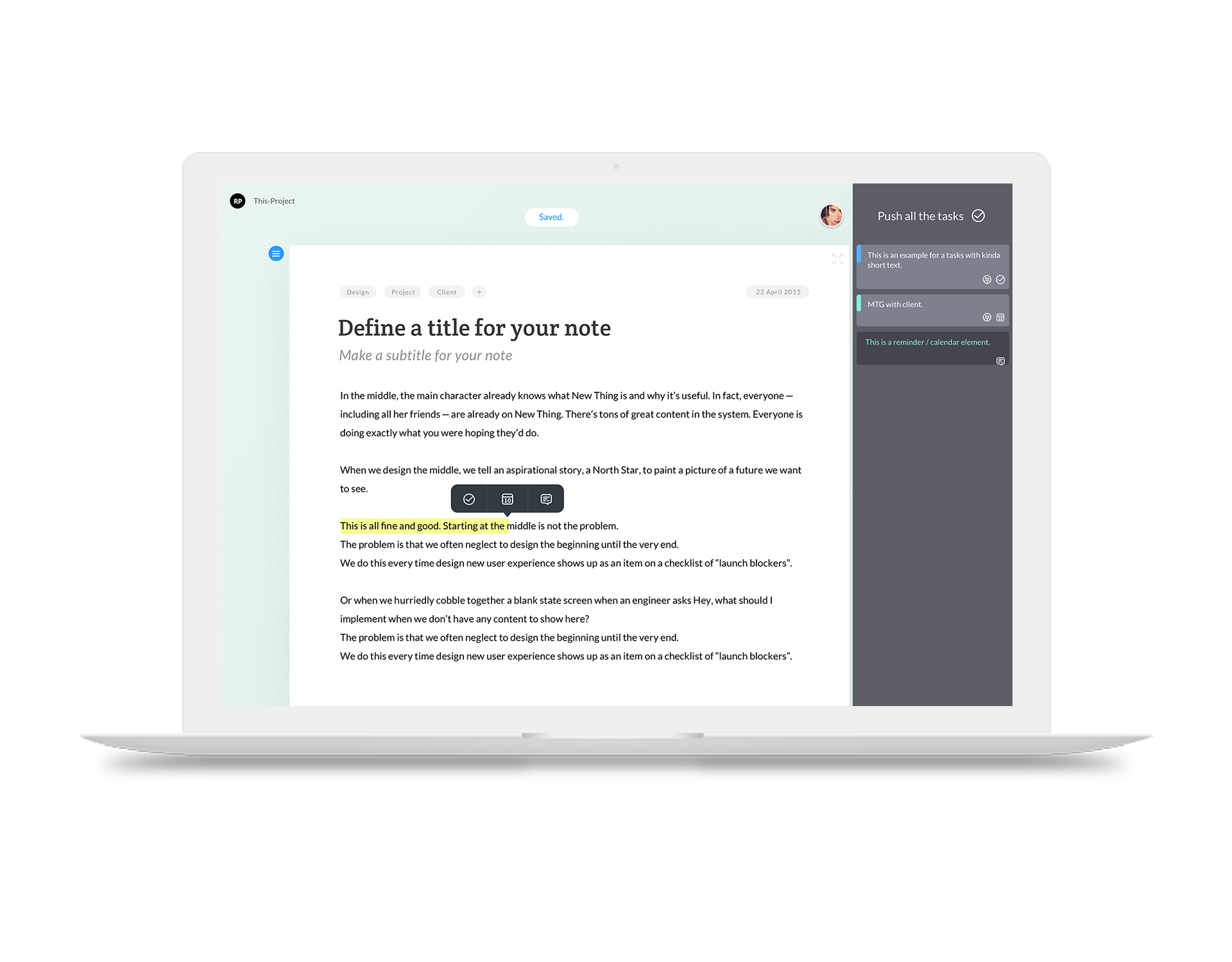 INMINUTES is a simple tool
that help project managers to
kick-off their meetings by transforming
their notes into actions.
The idea to build this simple tool did start when user-research teams in Tokyo.
 After listening at 20 or more design teams, we ended up with the assumption that most of the time/effort project managers (specifically them!) spend is dedicated to "re-assembling" meeting notes (minutes).

We also assumed that facilitating this process of "creating tasks" based on their notes, would eventually allow them to save time. So, in short, more focus on the insights and less time spent on silly micro-management.
INMINUTES allow the user to take notes with a  good-looking "analogue" notepad and to highlight the text and assign it to an action. 
As Product Designer, I've worked closely with the Product Manager and the PO,  researching  testing and framing Design team's issues.